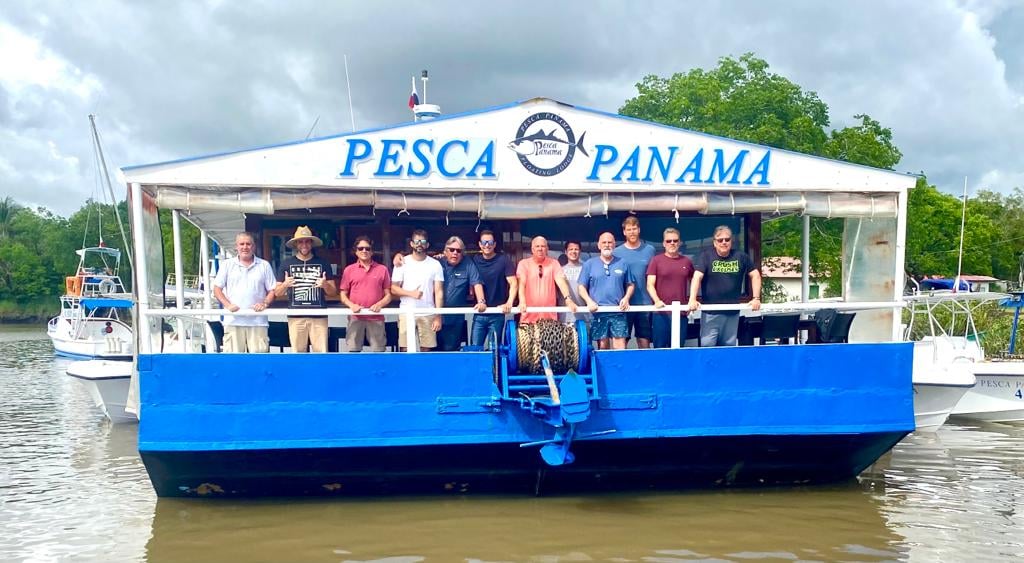 Offshore Fishing
World class offshore action is to be enjoyed fishing for Seasonal Black marlin, Wahoo and Yellowfin Tuna, plus huge Sailfish and Dorado. Panama is the Northern hemisphere's number one fishing location to pursue large Black Marlin. Most of these fish weigh from have been caught from our boats. These same waters are also one of the Eastern Pacific's top angling destinations for giant Yellowfin Tuna — 40 to 300 lbs. and more. At Pesca Panama, we specialize in catching Yellowfin Tuna on poppers. Larger Pacific Sailfish exceeding 100 pounds and big Dorado may be taken on light tackle.
Inshore Fishing
Panama is home to some of the world's most explosive inshore fishing action. Aggressive predatory species such as Cubera Snapper, Roosterfish, Cobalt Trevally, Jack Crevalle, and Snook readily attack top water and shallow running plugs cast along the many sandy beaches and rocky coastlines. Fishing live baits in combination with this top water technique is also deadly in attracting arm-wrenching strikes. We will happily talk with any angler who wishes to discuss gear, lures, colors, species, and techniques to help with gear selection for your trip.
Bottom Fishing
The knowledge of our seasoned captains, combined with the latest in GPS chart plotter technology guides our bottom fishermen to countless uncharted rocks and reefs. Here is where many of our anglers prefer deep jigging with "iron" or employ the Butterfly, or the Kabura style systems. Others choose to drop down with either live or dead baits. All approaches will produce rod-bending, knee-buckling strikes from the likes of big Snappers, Grouper and Amberjack.
Fly Fishing
For the avid fly fisherman, offshore bait-and-switch for Sailfish, along with sight casting to Dorado, provides phenomenal seasonal flyrodding. Typically, the Dorado action is at its peak in December, with Sailfish peaking in January. Added year-round excitement can be found flycasting the often flat-calm waters on the backside of Coiba Island or in the jungle rivers for various snappers, ladyfish, jacks, trevally, roosters, big houndfish, pompano, rainbow runner, blacktip shark, snook, calba, milkfish, and more. Anglers gear up with floating lines on 8wt rods, 10wt rods loaded with shooting heads, and maybe a stout 12wt in case a group of roosters or cubera blow up under feeding jacks. It's heart pounding action as you're blind casting or sight casting to bait schools and surface feeding game fish, not always knowing what species will be next to engulf your fly.
Catch and Release Fishing
In promoting catch-and-release, we use circle hooks for bait fishing. Billfish that can't be revived and large catches of tuna are donated to the local girls orphanage.